International & Out of Town Patients
As an internationally renowned facial plastic surgeon, Dr. Min Ahn is a popular doctor not only for patients in Boston but also many who live in other states and abroad. Traveling feels worthwhile when you know you will receive care from an expert with advanced surgical skills who is known for producing long-lasting, natural looking results. If you live out-of-town but are interested in scheduling a procedure with Dr. Ahn, the team at the Aesthetic Wellness Center can help make this idea a reality.
Start with a Virtual Consultation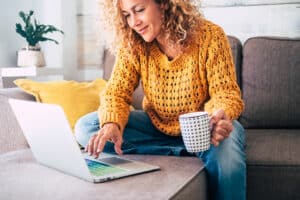 Dr. Ahn holds a consultation with each of his patients before scheduling a surgery, but thanks to modern technology, that consultation does not need to happen in person. If you live far away, you can arrange a video chat via a HIPAA-compliant online medical platform with Dr. Ahn to assess your candidacy for plastic surgery and discuss your personal goals for the procedure. This helps you avoid having to travel to Massachusetts twice.
Prior to your consultation, the Aesthetic Wellness Center team will ask you to fill out new patient paperwork. We will also request high-quality photos from several angles, which allow Dr. Ahn an opportunity to examine the signs of aging on your face and neck. We ask that you stand against a blank background (like a white wall) and have a friend or loved one take photos that show your full face from the front and sides. Maintain a neutral expression in these photos (i.e., do not smile).
Schedule Your Surgery and Plan Your Trip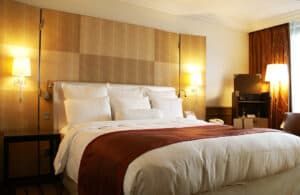 If you and Dr. Ahn agree on an appropriate treatment plan during your consultation, our dedicated patient advisors can assist you in working out the logistics. First, we will choose a surgery date that aligns with your schedule and that of Dr. Ahn. Then we will discuss your financial obligations so there are no surprises. In order to secure a date for your procedure, a 20% deposit will need to be paid first.
Where to Stay
Many of our international patients who are planning to stay for two or more weeks would like to stay at an apartment as opposed to a hotel. We can help to find a nearby 2-bedroom apartment through Airbnb and help to provide onsite 24-hour care, both at additional costs.
For those who are just planning to stay for a few days and then return to their home, we can also help to arrange accommodations for you at a nearby hotel where you can comfortably recover from your surgery. Three of the hotels we recommend include:
Sheraton Framingham Hotel & Conference Center
1657 Worcester Road
Framingham, MA 01701
3 Technology Drive
Westborough, MA 10581
Doubletree Hotel Boston/Westborough
5400 Computer Drive
Westborough, MA 10581
Travel Before and After Surgery
Most out-of-town patients fly in to Logan International Airport in Boston. We typically recommend that you arrive a day or two prior to surgery to take care of any pre-operation obligations. After your surgery, we can help you arrange safe transportation back to your hotel. Ultimately, the length of your stay depends on the type of procedure Dr. Ahn has performed. Most traveling patients stay for one to two weeks. Our team will schedule your post-surgery check-ups ahead of your trip so that you can plan your stay accordingly.
Follow-Up Appointments
Dr. Ahn takes his responsibility as a doctor seriously, which is why he commits to overseeing the patient's recovery and wellbeing in the first year after cosmetic surgery. Although these periodic follow-up appointments are typically intended to take place at the Aesthetic Wellness Center, Dr. Ahn can also schedule virtual appointments for patients who live out of town or do not have availability to visit in person.
Reach Out to The Aesthetic Wellness Center
To jumpstart this process and arrange a virtual consultation, get in touch with our patient advisors. You can call (508) 366-2020 or submit an online form.