Choosing the Best Facial Plastic Surgeon in Cambridge, MA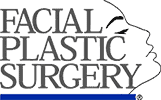 You have made the decision to look better. Now you just have to find the right surgeon who can provide you with the amazing results you are looking for. As a consumer, the information you find on the internet can be confusing and overwhelming. How do you know which surgeon to choose? We have pulled together some important information to ensure that you find the best surgeon to perform your procedure and that you are ultimately happy with your results. If you're thinking about enhancing your facial features or saying goodbye to wrinkles, jowls, or other flaws—choosing a surgeon who knows exactly what he or she is doing is an absolute must.
As cosmetic treatments are increasingly popular across the country, more and more physicians are performing these treatments. This makes choosing a surgeon even more challenging. Where do you start? First, you want to begin with the physician's credentials.
Skill and Experience of Plastic Surgeon
When researching a surgeon, you should begin with their credentials.  There are many reputable websites where you can find surgeons who specialize in the treatments you are looking for. 
Oftentimes, surgeons who are very skilled and have extensive experience in their field tend to be more costly than surgeons with less experience. A lower price may be tempting, but don't let that be the deciding factor. When cosmetic procedures are offered at significantly lower prices than what is typical for surgical and non-surgical procedures, take that as a red flag.
General Approach to Surgery (natural looking vs. "obviously done")
When considering a cosmetic procedure, you want the results to be very natural looking. In other words, you still want to look like yourself—only a younger looking, more refreshed version of yourself. Whether it's surgery, Botox, laser skin resurfacing, lip injections, etc.—the end result should never look "fake." During your consultation, ask to see before and after pictures of prior patients. This will give you an idea for what you can expect for you own procedure.
Training and Education
Nowadays, there are many health care providers performing plastic surgery procedures, but that doesn't mean they're all qualified to perform them. Surgeons who are certified by the American Board of Facial Plastic Surgery & Reconstructive Surgery (ABFPRS) are trained in cosmetic and reconstructive procedures of the face and neck. Board certified surgeons have more training and more experience in the areas where they specialize. Therefore, they are more qualified to perform cosmetic procedures.
Connecting with Your Needs
When choosing a plastic surgeon, you want to feel as if you can communicate well with your surgeon and they are able to understand your needs. Be wary of a surgeon who doesn't spend enough time with you discussing your procedure. Make sure you choose a plastic surgeon who takes their time discussing your options, as well as the risks and benefits. He or she should show a genuine interest in wanting to know more about what concerns you, and then focusing on a treatment plan that will give you the best results. You should also ask as many questions as possible so you feel comfortable with the treatments that are being suggested to you. A qualified plastic surgeon will take his or her time to make sure the patient understands and feelscomfortable with the treatment plan.
Quality Pre and Postoperative Care
Where a plastic surgeon performs your cosmetic procedure is absolutely critical. It should be in a clean and sterile environment with qualified team members there to assist him or her as necessary. Many board certified surgeons are required to operate in facilities that meet strict standards for equipment, personnel, and room safety. Some of these agencies who oversee surgical facilities include The Joint Commission, AAAASF, and AAAHC. With these strict standards in place, patients are safer and there are fewer complications during and after the procedure. A good plastic surgeon, along with his or her team, will also take the time to prepare you for your recovery.
Reviews from Past Patients
When choosing a plastic surgeon, it's important to put on your "investigative hat." While you can't believe everything you read online, sometimes online reviews can be helpful. If a plastic surgeon has more negative reviews than positive, you may want to look elsewhere. Check out our recent reviews to see what our past patients have to say about our work.
Why Choose Dr. Ahn
With more than 15 years of experience under his belt, Dr. Min S. Ahn is double board certified in both facial plastic and reconstructive surgery and head and neck surgery.
A graduate of Harvard University, Dr. Ahn has authored many publications on facial cosmetic surgery procedures and is an invited speaker at national and international facial plastic surgery meetings.
His team at The Aesthetic Wellness Center offers the latest techniques for aesthetic facial rejuvenation, making his practice the preferred choice for many clients. In addition, Dr. Ahn performs almost every surgical procedure in his private, Joint Commission accredited surgical suite. This provides his patients with the highest of safety standards in a completely private and intimate setting.
The ultimate goal of The Aesthetic Wellness Center is to enhance and rejuvenate the natural beauty of their patients for results they will love.
Cosmetic Services Offered for Cambridge, MA Area Residents
Dr. Ahn and his talented team offer a variety of services if you live near Cambridge, MA to help you achieve your desired look. Here are a just a few common procedures we offer:
Contact us today to for a complete list of all the services offered, or to schedule your consultation.