Mini Facelift in Boston
Dr. Ahn from the Aesthetic Wellness Center in the Boston area is a double board certified facial plastic surgeon who specializes in only cosmetic surgeries on the face and neck. Well known for his full facelifts and mini facelifts, Dr. Ahn focuses on achieving the most natural-looking facelifts.
Since his training in San Francisco 20 years ago, Dr. Ahn has come to the realization that not just one surgery applies to every patient. In particular, some patients only have jowls (soft tissue that covers the jawline) and do not have significant problems with the neck.
The primary advantage of being trained on the West Coast is the exposure to the most modern and effective techniques in minimally invasive facial rejuvenation. Mini lift surgery is one of those procedures that is able to achieve significant improvements in the jawline with shorter incisions and less recovery.
Dr. Ahn's approach to mini lifts emphasizes the following principles:
Short curved incisions that are discrete
Tightening of the muscle layer to elevate the jowls
Not just a "quick fix / weekend recovery" technique that will only last for a short time
Lower risk of injury to important nerves and muscles
Shorter recovery
Natural looking results
Who is a Candidate for a Mini Lift?
The ideal candidate for a mini lift is a healthy patient between the ages 40- 60 who…
Primarily has problems related to the jawline (jowls that are hanging)
Does not have significant neck fullness or bands
Does not have a lot of extra neck skin
Deep Plane Lift Technique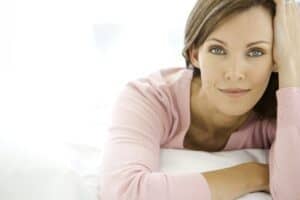 Dr. Ahn utilizes the deep plane lift technique when performing a mini facelift to achieve results that are both appealing and natural looking. Rather than tightening the skin, which can leave the face with an unnaturally "pulled" look, he focuses on the SMAS (superficial musculoaponeurotic system), which is the layer of connective tissue that lies between the skin and the facial muscles.
By working under the SMAS layer and releasing several areas of attachments, Dr. Ahn is able to lift the jowl and skin as a unit without having to pull on the skin. The patient does not look pulled but the jowl has been lifted and the jawline has been restored. Other Minilift techniques rely on skin pull to lift the jowls, resulting in a "pulled" look. A deep plane lift mini facelift has also been found to produce longer lasting results.
Mini Facelift Consultation
During a consultation, Dr. Ahn assesses the signs of aging on the patient's face. A mini facelift is an appropriate choice for many patients with jowls and early signs of aging, however a patient who has deeper wrinkles on the lower face and significant skin laxity on the neck may be a better candidate for a lower face and neck lift. Dr. Ahn discusses all rejuvenation options that can help the patient attain his or her aesthetic goals. He also reviews the patient's medical history to ensure that they are good candidates for elective surgery.
Our Anesthesia Services at the Aesthetic Surgery Center
For patients in good general health, all surgeries are performed at the Aesthetic Surgery Center, our on site, private, accredited office-based surgical suite. The Aesthetic Surgery Center is accredited by the Joint Commission (JCAHO), which is the accrediting agency for hospitals and outpatient surgical facilities. All procedures at the Aesthetic Surgery Center are performed under intravenous sedation, also known as "twilight anesthesia". We feel that procedures performed under twilight anesthesia are safer (without the risks of general anesthesia) and lead to a quicker and easier recovery.
Recovery after the treatment
Immediately after surgery, you will have a loose dressing around the neck and head. After spending the night at home or in a local hotel (we will make arrangements for out of town patients) you will return to the office the next day to remove the dressing. We will also clean your sutures and wash your hair. For the next week, you will do little but rest at home with your head elevated.
During this time, most patients describe a mild to moderate soreness in the front of the neck and behind the ears. This discomfort is controlled with oral pain medication such as Vicodin. You will return to the office seven days after surgery to remove the sutures. At 10 days, most if not all of the bruising has resolved. With a little bit of make-up most patients are presentable in public after approximately 10 days. With normal healing, the total recovery from facelift surgery involves 10 to 14 days of rest with minimal activity.
If you have a special event planned, Dr. Ahn advises that you allow at least 3-4 weeks of recovery before the event.
Mini Facelift Results
While results can vary from person to person, Dr. Ahn's patients tend to enjoy the results from mini facelift for eight to 10 years. Because he uses advanced techniques, Dr. Ahn can achieve longer lasting results than the average plastic surgeon. To extend their results for as long as possible, patients are encouraged to take good care of their skin. This includes avoiding sun exposure, moisturizing, not smoking and maintaining a steady weight.
Mini Lift Costs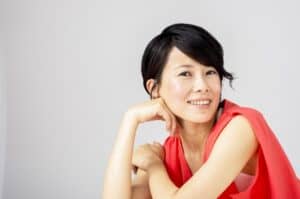 Since Dr. Ahn customizes each surgery to the specific needs of each patient, costs vary from patient to patient. Components of the total cost include:
The amount of work necessary to achieve the patient's desired results
The extent of the signs of aging on the face
Anesthesia and facility costs
Dr. Ahn can provide a complete quote after meeting with the patient for a consultation. Because a mini facelift is an elective, cosmetic procedure, it is not covered by health insurance plans. However, financing options are available.
Mini Lift FAQs