Kysse Lip Fillers in Boston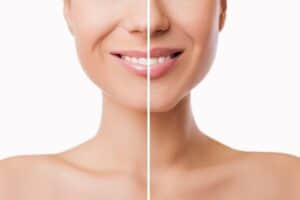 One of the latest and most exciting additions to the Restylane collection of products is Kysse. Specifically designed to create plump, pillowy lips, Kysse shines where other lip fillers can fall short. Kysse gives a beautiful plumpness to the lips while preserving a full range of natural movement. When you opt for treatment with Kysse, you can feel confident you will achieve the lovely results you want without looking overfilled.
How Kysse Works
Like other Restylane dermal fillers, Kysse is a hyaluronic acid-based filler. Hyaluronic acid is a naturally occurring sugar that attracts and retains moisture to provide cushioning and lubrication. Kysse is made with XpresHAn Technology®, an innovative crosslinked gel that provides support and volume while taking into account the natural dynamic movements of the lips. The filler moves with the lips, without making them resistant to normal expressions.
Kysse does much more than just add plumpness to the lips. It helps to create crisp borders, smooths vertical lip lines and even enhances the natural color of the lips. Also, Kysse can be used on the area around the lips to smooth out wrinkles and fine lines.
Thanks to Kysse's unique formula, patients usually have slightly less swelling than they do with other fillers. This is a very appealing quality for candidates who are concerned about noticeable aftereffects. Kysse also contains a small amount of lidocaine (an anesthetic) to reduce pain during the injections; other numbing products can be used if desired.
Am I a Good Candidate for Kysse?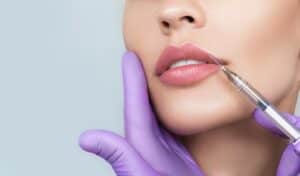 Kysse is a highly versatile filler that can be used on nearly any patient. You may be a good candidate for Kysse if you have naturally thin lips, or if your lips are thinning with age. You may also consider treatment with Kysse if you have noticeable vertical lip lines or fine lines or wrinkles around your lips, or if the border of your lips lacks definition.
When evaluating you for Kysse, the injector will ask you a few questions about your health and medical history. If you have a history of allergic reactions to hyaluronic acid fillers or lidocaine, the injector may suggest an alternative solution. Kysse is not recommended for women who are pregnant or breastfeeding.
Kysse Results
Kysse is one of the longest lasting lip fillers available on the market today. Results with Kysse last a year or more.
Why Choose the Aesthetic Wellness Center for Kysse Treatment?
Although Kysse is a remarkable product, the quality of your results depends on the skill and technique of your injector. Patients in and around Boston trust Dr. Min S. Ahn, nurse Rebecca Hoffey and the rest of our team for gorgeous, kissable lip filler results that look totally natural.
We will work closely with you to identify your desired results and formulate a treatment plan that helps you achieve your ideal cosmetic outcome.
Contact Us Today
The team at Aesthetic Wellness Center has a passion for creating gorgeous results with lip filler treatment. To request more information about lip filler treatment with Kysse, please call or email our practice today.