Why Rhinoplasty and Chin Implant Often Go Hand-in-Hand
May 1, 2023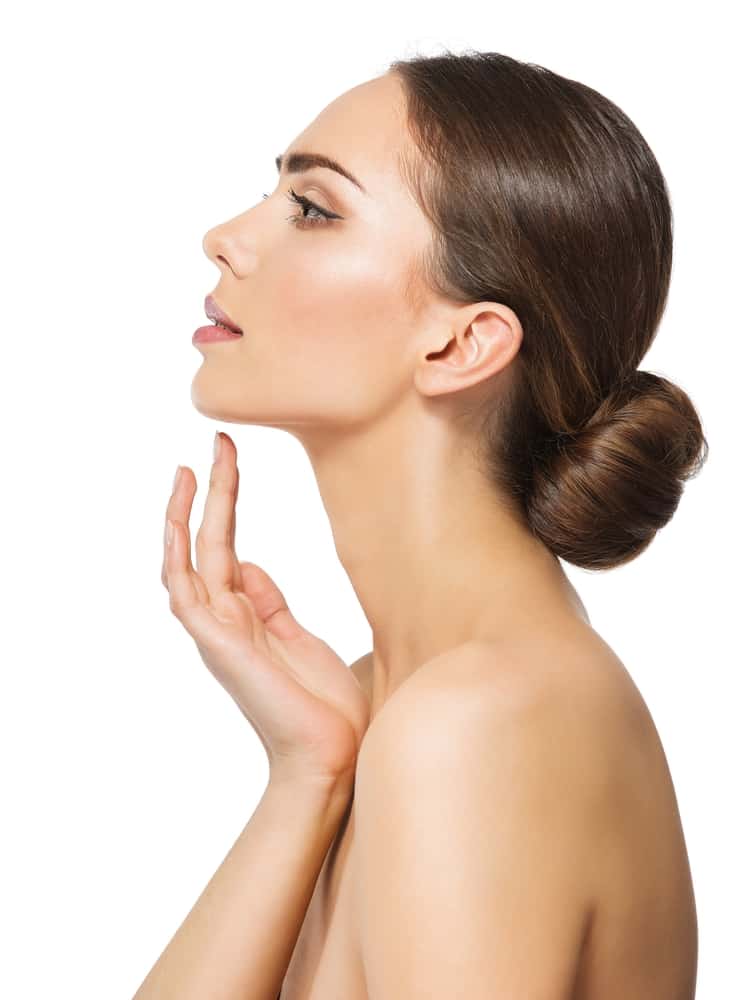 Two facial features typically project further from the face than other features: the nose and the chin. As important as symmetry is to beauty, the proportions of these features can play a similarly significant role in the attractiveness of the face. Unfortunately, many plastic surgeons do not discuss facial proportions with their patients. For example, they may perform a rhinoplasty to the patient's specifications, but in ignoring the shape of the chin, the results may be less than ideal.
As an expert in facial plastic surgery and facial anatomy, Dr. Min Ahn has a sharp eye for identifying potential modifications that can best achieve harmony throughout the face. If he recognizes that the optimal way to enhance a patient's face is with rhinoplasty and a chin implant, he will broach the subject during the consultation phase. While all decisions are ultimately the patient's own, his expertise has improved patient satisfaction.
Improving Facial Projection with Nose or Chin Surgery
Although rhinoplasty may be performed for a variety of cosmetic and functional reasons, one of the most common complaints prospective patients have is that their nose looks "too big." This may mean the nose is too wide, too long, or projects too far from the face. To address exaggerated nose projection, Dr. Ahn can adjust the cartilage in the nasal tip to pull the projection back a few millimeters. Conversely, in cases where the nose is considered too close to the face, he can detach and then reattach cartilage in the nasal tip to give it additional projection.
Many people are born with "weak" or recessed chins that do not project outward significantly from the face. This can downgrade the overall aesthetics of the face, while also severely weakening the shape and definition of the jawline. A strategically placed chin implant can create a longer, nicer shape for the bottom of the face, sharpening the jawline.
Why Many Combine Rhinoplasty and Chin Augmentation
Many patients who have concerns about the size and projection of their nose feel this way because of the size of their chin — and vice versa. They may not be aware that the lack of balance between their nose and chin is the source of their dissatisfaction, but Dr. Ahn points this out when he notices the proportions are not harmonious.
For patients who are concerned that their nose is too large, he can also extend the projection of the chin so that they balance better. For patients who want a stronger chin, Dr. Ahn may suggest adjusting the nose slightly in addition to a chin implant. His artistic eye and experience allow him to assess which adjustments can best achieve facial harmony.
Make an Appointment
If you are concerned with the proportions of your face, schedule a consultation with Dr. Ahn to receive his professional opinion as to whether rhinoplasty, chin augmentation, or both would aesthetically improve your face. Call (508) 366-2020 today.