How Much Does a Face Lift Cost?
January 24, 2020
As a preeminent face lift surgeon, Dr. Ahn is often asked about the cost of a face lift or mini lift. To get to the answer, we need to delve a little deeper into what areas/problems are of concern. We can provide a range of costs over the phone or by email but the specific amount won't be known until you have been evaluated by Dr. Ahn, in person, during a thorough consultation. As with other cosmetic services, these procedures are not covered by insurance.
HOW DO WE FIGURE OUT THE COST OF A FACE LIFT?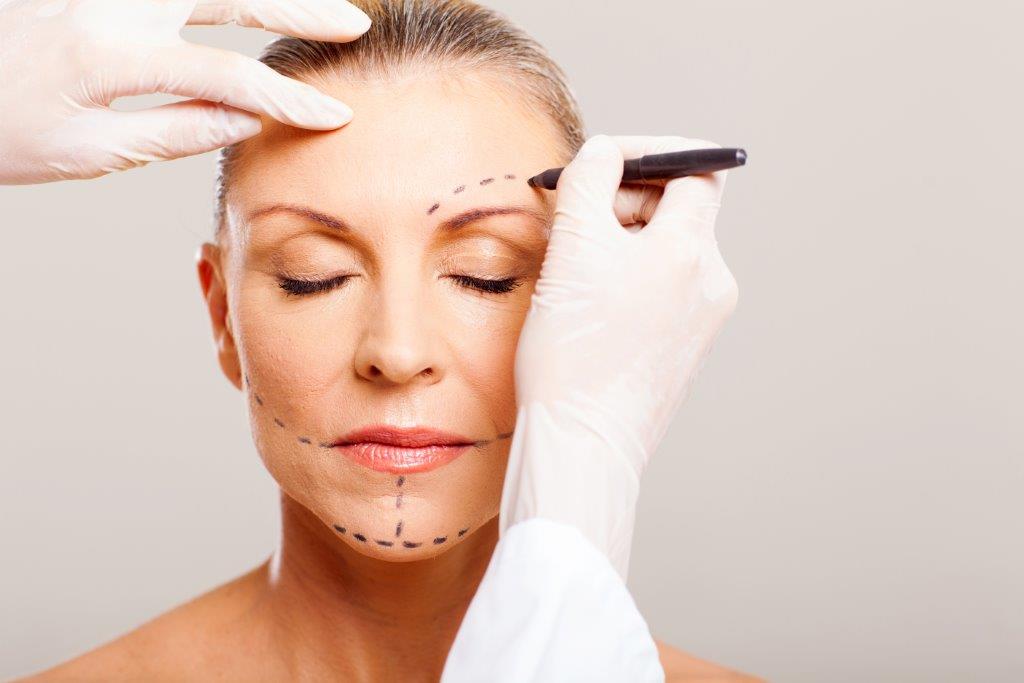 Well first we need to figure out what procedures are appropriate for you. When you reach out to our office, we will ask you what areas concern you most. From there we can direct you to the right procedures for your needs. It is VERY common for people to say they think they need a face lift but are not sure what kind of lift they need.
As a first step to help clarify, let's explain briefly the types of face lifts that are commonly performed.
The Full Face Lift.
Most surgeons don't use this term anymore as it is not very specific. That being said, a full face lift typically includes surgery of the brows, eyes, lower face and neck all in one setting.
The Lower Face Lift.
This procedure focuses on lifting the jowls and improving the jawline contour. It is done through curved incisions that follow the contour of the ears.
The type of Lower Face Lift performed by Dr. Ahn is the gold standard Deep Plane Face Lift (PLEASE LINK TO FACE LIFT PAGE).
It is often done with a Neck Lift as most patients who have jowls also have neck related concerns.
The Mini Lift.
This surgery also focuses on lifting the jowls but is done through SHORTER incisions.
It is perfect for patients who have less extra skin to tailor than those who need a lower face lift.
The Mini Lift that Dr. Ahn performs is also performed using the gold standard Deep Plane Lift technique.

It is just as effective as a Lower Face Lift in lifting the jowls.
It does NOT have a "mini" effect in terms of the extent of improvement or how long it lasts. It is as effective as the Deep Plan Lower Face Lift in lifting the jowls and lasts equally long.
The Neck Lift
This procedure focuses on improving the neck contour.
It is most often done in combination with a Mini Lift (Mini Lift with Neck Lift) OR a Lower Face Lift (Lower Face and Neck Lift).
It is done through a small incision under the chin that is very discreet once healed.
It targets the most common aging neck problems including:

Loose skin
Vertical "turkey" bands
Neck fullness
Based on what procedure you need, then the approximate cost can be provided before the consultation. At the consultation, after you have been fully examined by Dr. Ahn, we can figure out the exact cost.
SO HOW MUCH DOES A FACE LIFT COST?
The cost of a mini or lower face lift with or without a neck lift, including facility and anesthesia fees ranges from $11,000 to $25,000 depending on the complexity of the case. The patient's natural anatomy, and any previous face or neck surgery, can affect the complexity of the surgery.
Please remember that surgery is a team effort that includes the surgeon, operating room staff and the anesthesia providers. As such, the total cost will include:
The surgeon's fee
The anesthesia fee.
The cost for the facility at the Join Commission Accredited Aesthetic Surgery Center. (PLEASE LINK TO SURGICAL FACILITY)
CAN YOU FINANCE THE COST OF YOUR FACE LIFT, MINI LIFT OR NECK LIFT?
The Aesthetic Wellness Center also offers financing to pay for surgery costs. Find out more about our financing options and schedule your own consultation with Dr. Ahn.