Why Plastic Surgery Is So Popular Now
September 8, 2020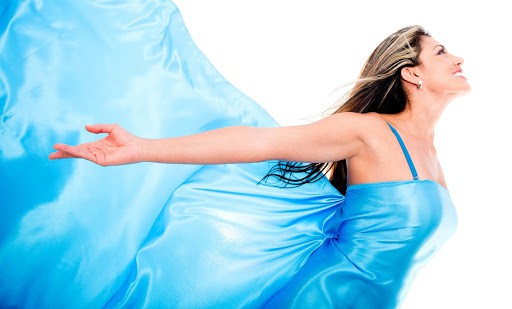 Writing about another time of great adversity, the French Revolution, Charles Dickens concluded, "It was the best of times, it was the worst of times …" The same could be said of 2020, a season of lockdowns, quarantine, delayed plans and forgotten dreams.

Yet, among all the very real privations, there are surprising opportunities to be discovered. Plastic surgery is one area where an informed patient can turn loss into gain. Fewer choices for social activities, gatherings and travel can mean more time for recovery from a surgical procedure. A slower economy can mean reduced prices and greater flexibility in scheduling. And social turmoil can emphasize the lesson that even when one person feels powerless to change the world, she can change herself.
A Time of Renewal
Now that medical offices have reopened with smart safety protocols in place, this could be the time to schedule your in-office appointment or virtual consultation with experienced Boston facial plastic surgeon Dr. Min S. Ahn of The Aesthetic Wellness Center. The cosmetic opportunities are endless, and the attention to your personal well-being, health and safety is extraordinary.
Choose one procedure or a suite of surgeries that can transform your look. There are many choices to consider: rhinoplasty (cosmetic nose surgery), mini lifts and neck lifts, Botox and the latest and greatest fillers for lips, cheeks and folds.
Great Expectations
To brighten the expression you show to the world, consider facelift to trim years from your appearance, or brow lift and eyelid surgery to restore a confident, optimistic look. Lip and chin augmentation techniques can bring a new focus to these central features, while laser skin resurfacing and chemical peels can reveal the youthful glow hidden beneath lines and furrows. In addition, there are many techniques to treat imperfections such as scarring, sun spots, and pigmentation variations that may have long marred your appearance.
Injectables are an effective way to relax deep facial folds and wrinkles. Dermal fillers build facial volume, smooth fine lines, improve deep wrinkles, soften contours and add symmetry to any complexion.
The Aesthetic Wellness Center is open for appointments to discuss any of these treatment choices, from face and skin to body and breast. And if you prefer a virtual consultation, we have enhanced our online capabilities to allow you to talk directly with Dr. Ahn via Zoom, FaceTime, Skype or GoToMeeting.
To learn more about plastic surgery opportunities, or to schedule an in-office or online appointment, call or email Dr. Min S. Ahn of The Aesthetic Wellness Center today.