Why a Brow Lift Is Frequently Paired with Other Facial Procedures
August 15, 2021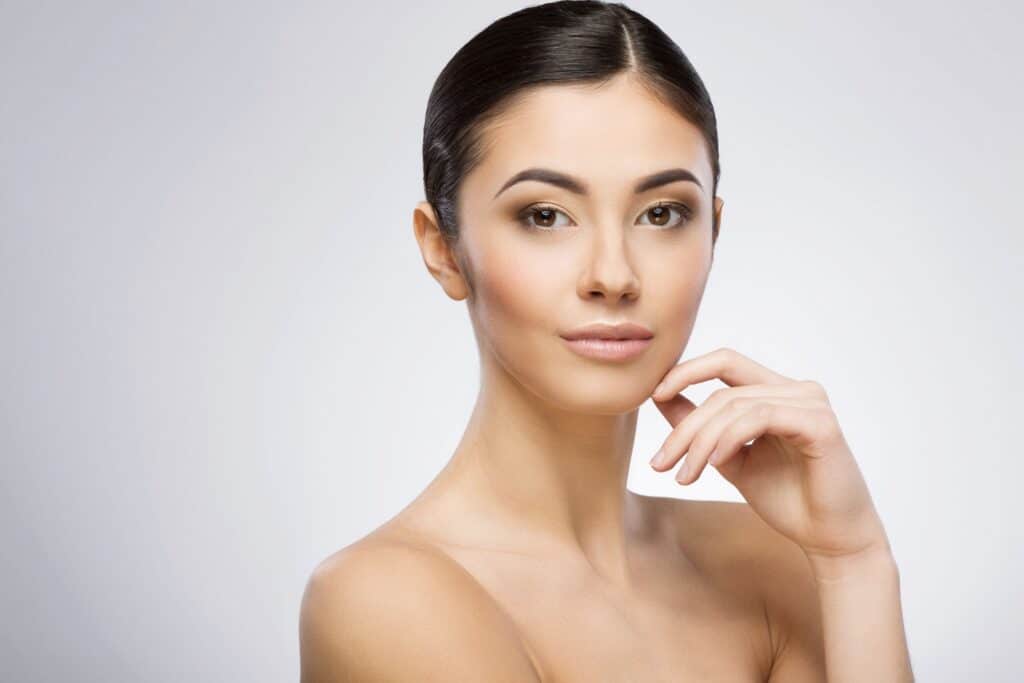 Deep-set lines and sagging skin on the forehead are leading signs of premature aging. As a double-board-certified plastic surgeon, Dr. Min S. Ahn routinely helps his patients remove years from their appearance with a brow lift surgery. Specifically, he performs a temporal brow lift, a procedure that lifts just the outer part of the eyebrow so that the brow regains a youthful arch without leaving it looking permanently "surprised," as it can in the hands of a less-skilled surgeon.
Due to his expertise in all facial cosmetic procedures, Dr. Ahn is especially popular among patients who want to pair a brow lift with another plastic surgery. In this blog, he explains which procedures patients want paired with a brow lift — and why:
Facelift
A facelift is one of the most common procedures for reversing unwanted signs of aging. The aim is to reduce jowls along the jawline, skin that dangles from the neck, marionette lines and other wrinkles on the lower portion of the face. Dr. Ahn uses a special personal technique referred to as a "Deep Plane Lift" which lifts the jowls rather than stretching the skin to achieve results that look more natural than traditional facelifts.
Although a facelift's name may suggest that it addresses the entire face, the focus of the surgery is on the neck and lower portion of the face. While a facelift, and especially a Deep Plane Lift, can do wonders for reversing signs of aging on this part of the face, it does not address the lines that commonly form above the eyes.
For that reason, patients who want to ensure that rejuvenation appears uniform throughout the top and bottom portions of their face will often choose to undergo a brow lift as well.
Blepharoplasty
Sometimes, the sagging skin from the brow can push down on the eyelid, causing the upper eyelid to droop. While many patients can address the problem with either an upper blepharoplasty or a brow lift, Dr. Ahn may recommend a combination of these procedures to adequately tackle eyelid hooding and sagging brows.
Paired together, these surgeries can add harmony between the newly rejuvenated eyelids and forehead. The eyes should look less tired, and your face should read as less angry, especially when it is in its resting position. Moreover, the results tend to last longer.
Other Procedures
Just because a facelift and a blepharoplasty are more commonly paired with a brow lift does not mean they are the only options. For example, Dr. Ahn has also performed a brow lift in conjunction with a rhinoplasty and a chin implant. The point of cosmetic surgery is to make you happy and to choose procedures that will benefit your unique face. Having the procedures performed simultaneously not only helps to cut down on certain costs, it also allows you to have the recovery periods from the surgeries run concurrently.
To speak with Boston's top facial surgeon about a brow lift — either on its own or in conjunction with another surgery — please schedule a consultation at the Aesthetic Wellness Center by calling (508) 366-2020.