Upper Lip Lift: Fuller Lips Without Injectables
September 1, 2022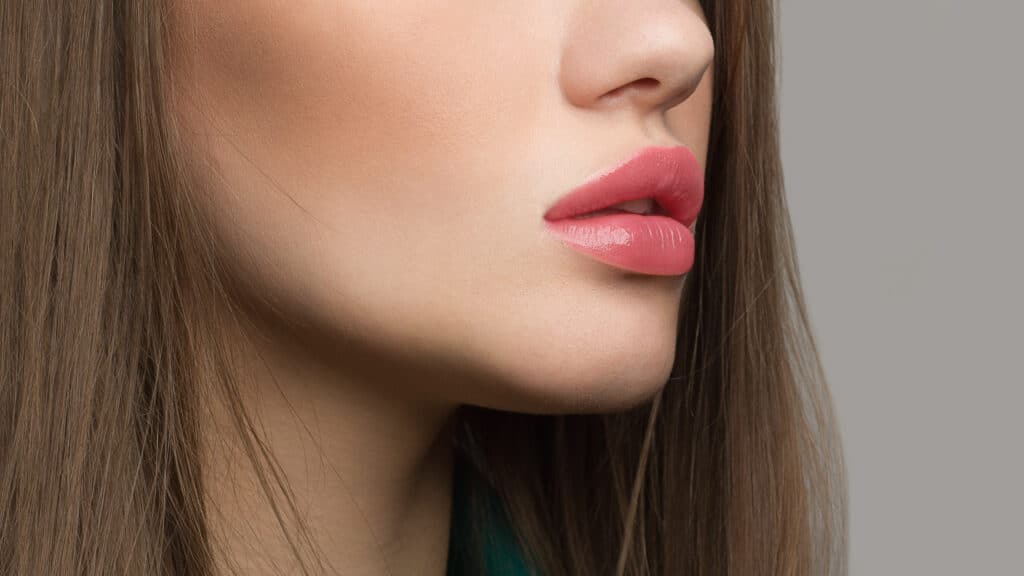 Have you always wanted fuller, more prominent lips but are not interested in dermal fillers? The good news is that you can enhance the appearance of your mouth with a surgical procedure called lip lift. Dr. Min Ahn, a leading facial plastic surgeon, performs lip lift to produce attractive, desirable lips. Young women who want bigger lips, as well older woman who have lost volume in their lips as they have aged, see great results from this procedure.
Benefits of a Lip Lift
A lip lift moderately widens the upper lip to achieve more fullness. It slightly raises the position of lip so that the mouth exposes more of the teeth in its resting position. Aesthetic improvements can also be made to the Cupid's bow (the double curvature at the top of the lip) and the corners of the mouth, depending on the patient's preferences.
At the same time, a lip lift is not just a procedure for young patients who want celebrity-sized lips. In equal measure, older patients seek this surgery. As a person ages, she often notices her lips lose volume and appear thinner. Furthermore, her lip line can become less pronounced, with the color of the lip and skin starting to blend. A lip lift addresses both these cosmetic issues and helps to minimize some wrinkling around the mouth.
Why Some Patients Forego Fillers
Not all patients are good candidates for dermal fillers. Certain allergies and medical conditions can make injectables inadvisable. Other patients do not enjoy the kind of results that fillers provide, complaining of a look that seems too "plastic" or unnatural. Other patients still find it annoying having to return for regular injections to maintain their lips. Lip lift surgery is a great option for patients who fit into any of these categories.
Dr. Ahn's Advanced Technique
Dr. Ahn has modeled his approach on the modified upper lip lift innovated by Dr. Ben Talei, a Beverly Hills plastic surgeon who is considered one of the foremost specialists in lip lift in the United States. Combining this technique with decades of his own experience performing facial plastic surgery, Dr. Ahn achieves long-lasting and natural-looking results.
Currently, not many plastic surgeons offer lip lift surgery. Because patients usually request injections for their lips, most surgeons do not have sufficient practice at this procedure or know the necessary technique to avoid leaving visible scars around the mouth. Dr. Ahn brings knowledge and experience to this procedure so that patients throughout New England can achieve fuller, nicer-looking lips.
To learn more about this procedure from Dr. Ahn, schedule a virtual or in-office consultation by emailing or calling (508) 366-2020 today.