Comparing Botox and Brow Lift
April 13, 2021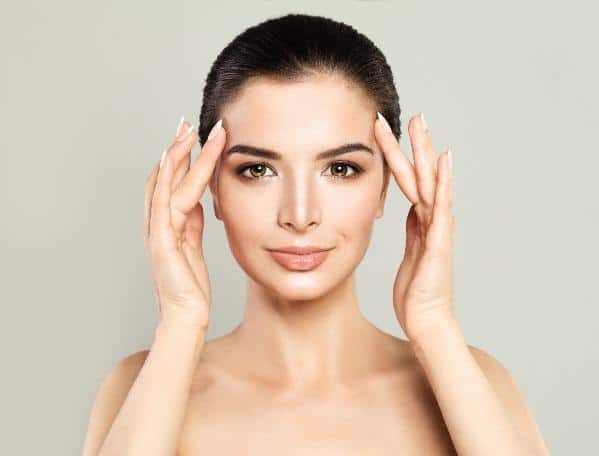 At first glance, liquid cosmetic techniques always sound better than surgical solutions. The so-called "liquid facelift" is popular mostly because it promises dramatic facial transformation with a series of dermal filler injections, skipping the weeks of recovery required by traditional facelift.

Similarly, using injectables to treat weary eyes and worn-out expressions sounds more appealing than brow lift, or other surgical procedures. But is it really that simple? Below, experienced Boston plastic surgeon Dr. Min S. Ahn of The Aesthetic Wellness Center reviews the benefits of each approach.
Benefits of Botox
In a sense, the liquid solution is the more traditional one when it comes to rejuvenating the upper face. Botox (botulinum toxin type A) has been used for decades to relax facial muscles that cause the deep lines and wrinkles that add years to a complexion. Its popularity continues to increase, with a record number of 7.6 injections in the U.S. in 2019. That compares with 2.72 million dermal filler sessions during the same period.
Although Botox has long been used in the forehead area to treat the signs of aging, it was Dr. Ahn who played a central role in popularizing its use as a non-surgical option for patients who might otherwise choose brow lift. When he was a resident at the University of California in San Francisco, he and his mentor were the first to describe the Botox brow lift. Using Dr. Ahn's technique, Botox is injected into precise areas of the upper face to relax muscles that are generating tension in subdermal layers of the brow, erasing wrinkles and furrows for up to six months.
The procedure also works with newer muscle relaxants such as Dysport, Jeuveau and Xeomin. These neuromodulators can be quickly administered during a lunchtime appointment, allowing patients to avoid the time and possible complications of a surgical procedure.
Timeless Solution
With Botox, convenience comes at the expense of permanence. Temporal brow lift, by contrast, is a permanent surgical solution that restores a youthful complexion by lifting the tail of the brow and softening creases and deep furrows. The procedure permanently raises the brow and smooths wrinkles by surgically tightening and lifting forehead tissues.
Temporal brow lift is performed through small incisions behind the hairline, leading to less scarring and bruising and faster recovery. The best candidates are healthy people between the ages of 30 and 70 who seek to reverse drooping eyebrows while revitalizing the overall appearance of the upper face. Temporal brow lifts are often done in conjunction with mini-lifts or facelifts.
To learn more about Botox or brow lift, or to schedule an in-office or online appointment, call or email Dr. Min S. Ahn of The Aesthetic Wellness Center today.