Pricing for Facial Plastic Surgery Procedures in Boston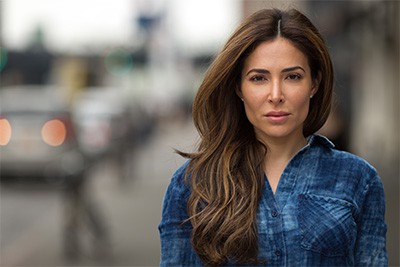 Dr. Min Ahn is a world-renowned, double board-certified facial plastic surgeon whose techniques are emulated throughout the world. Patients travel from near and far to achieve superior, natural-looking facial rejuvenation results.
Dr. Ahn's prices reflect his skills, experience and education. These prices include the surgeon's, facility and anesthesia fees. During your consultation, Dr. Ahn will customize the plan based on your needs, and therefore the prices may vary.
Neck Lift: $30,000
Dr. Ahn uses a necklift technique that he has perfected over the course of decades. With his signature "corset" suture technique, he tightens the muscle layers to improve laxity and create an appealing, natural-looking neck angle. Excess fat is not just removed by liposuction but is surgically sculpted to enhance the contours of the neck.
Deep Plane Mini Lift (or Mini Facelift): $30,000
For some surgeons, a "mini lift" means a lower-quality and shorter-lasting version of a facelift. However, Dr. Ahn has honed a technique that produces long-lasting results and outstanding rejuvenation without requiring a fully invasive procedure. Specifically, he uses a deep plane lift technique that frees the SMAS (superficial musculoaponeurotic system) connective tissues and does not rely on skin pull that would create an unnatural appearance . This is an especially good approach for patients who have jowls but minimal signs of aging on the neck.
Deep Plane Extended Lower Facelift with Neck Lift: $40,000
In patients with more significant signs of aging on the neck and lower portion of the face, Dr. Ahn uses an extended deep plane lift technique to lift jowls, smooth marionette lines, tighten loose neck skin, remove excess fat, and improve neck banding (visible platysmal muscles). By focusing on the SMAS tissue rather than the skin, Dr. Ahn can avoid the unnatural "pulled" look sometimes seen on facelift patients.
Rhinoplasty: $18,000
Because rhinoplasty is one of the most challenging forms of plastic surgery, choosing a skilled surgeon is extremely important. Patients have a variety of requests when it comes to reshaping the nose, which is why Dr. Ahn has mastered a variety of techniques that can help flatten a bump on the bridge, change the projection of the nasal tip, or narrow or widen the nose, among other changes. Dr. Ahn is one of few surgeons in the area who performs preservation rhinoplasty. Preservation rhinoplasty is the most modern approach to rhinoplasty that creates a smooth profile and an attractive tip, and maintains structure, function, and a natural appearance. He has advanced imaging computer software that can show realistic changes rhinoplasty can achieve for each patient's nose.
Revision Rhinoplasty: Prices Vary
Revision rhinoplasty is more complex than traditional rhinoplasty because the anatomy of the nose has already been altered with the previous surgery. Strategic decisions must be made to make aesthetic improvements. For that reason, Dr. Ahn reviews revision rhinoplasty candidates on a case-by-case basis; he can provide a quote following a consultation.
Temporal Brow Lift: $12,000 (or $8,000 when combined with facelift)
Also known as a temple lift, this less-invasive version of a brow lift lifts the outer, drooping eyebrow that comes with age. Dr. Ahn uses advanced techniques to elevate only the outer (or temporal) portion of the eyebrow to restore its youthful arch without creating a "surprised" or unnatural look. The incision is concealed behind the hairline for a quicker recovery.
Upper Blepharoplasty: $8,000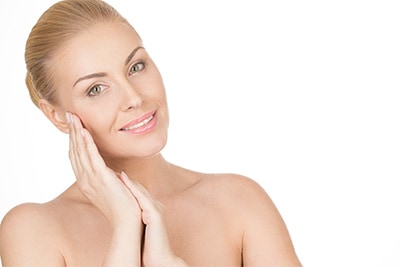 Dr. Ahn has mastered a technique that removes just the right amount of loose skin to address drooping upper eyelids so that the eyes appear younger and refreshed without looking unnatural. Because he hides his incision along the eyelid crease, it is virtually impossible for anyone to see that surgery has been performed. The ultimate shape of the eyelid is designed to complement the natural almond shape of the eyes, creating a more attractive look.
Lower Blepharoplasty: $10,000
Dr. Ahn developed his own unique Trans-Pinch blepharoplasty with Fat Removal technique to minimize loose skin and undereye puffiness. It is a less invasive approach than most lower blepharoplasty surgeries because Dr. Ahn has found a way to remove skin and fat while also reducing puffiness through the same incision, which makes for an easier recovery.
Upper and Lower Blepharoplasty: $14,000
Patients who wish to rejuvenate their upper and lower lids can combine blepharoplasty surgeries at a discounted price. Dr. Ahn uses his same signature techniques for a more complete transformation.
Chin Implant: $10,000 (or $5,000 when combined with facelift or rhinoplasty)
Dr. Ahn can add definition to the jawline of patients with a weak or recessed chin with a synthetic chin implant. Slightly increasing the projection of the jaw can also help to reduce the appearance of a double chin. Since facial proportions are a key component in beauty, Dr. Ahn often performs this procedure in conjunction with facelift or rhinoplasty. The size of the implant is customized during careful analysis during the consultation with Dr. Ahn.
MyEllevate: $12,000
MyEllevate is a minimally invasive approach for face and neck rejuvenation. Dr. Ahn carefully guides a single light-guided suture just below the surface of the skin to tighten loose neck skin and reduce the appearance of jowls on the jawline. The results are instantaneous, and the recovery is significantly shorter than recovery from surgery
Lip Lift: $10,000
Dr. Ahn performs a customized lip lift on patients with thinning upper lips. Using the "modified bull horn" approach, he removes a small amount of skin that shortens the distance between the nose and the top lip while instantaneously creating a more youthful-looking mouth area..
Neck Liposuction: $8,000
Liposuction is an effective procedure for reducing unwanted excess fat around the neck and chin. This procedure can be performed alone or in combination with a neck lift to better achieve sleek neck contours without loose skin.
Otoplasty: $12,000
Dr. Ahn has developed his own successful technique for pulling ears that protrude outward from the face. By re-sculpting some cartilage behind the ear with a modified incision technique, he can gently pin the ears closer to the head with precise placement after suturing the incisions.
Earlobe Repair: $5,000 (add on only)
Earlobes that have been stretched or torn due to piercings can be made whole again with earlobe repair. Dr. Ahn carefully re-sutures the tissue so that it looks natural.
Payment Options
The Aesthetic Wellness Center accepts cash, check or credit card (Visa, MasterCard, Discovery). Patients who wish to make payments toward the full cost of their treatment may seek financing through CareCredit, a leading medical lender.
Twenty percent of the cost of your treatment is owed on the same day you schedule your surgery. The remaining balance must be paid a month prior to the date of your surgery. Failure to pay may result in the cancellation of your procedure, at the discretion of Dr. Ahn. If you decide to cancel your surgery, please do so at least four weeks in advance to avoid being charged a 20% cancellation fee. In some cases, we may be able to reschedule a new surgical date for a $500 fee.